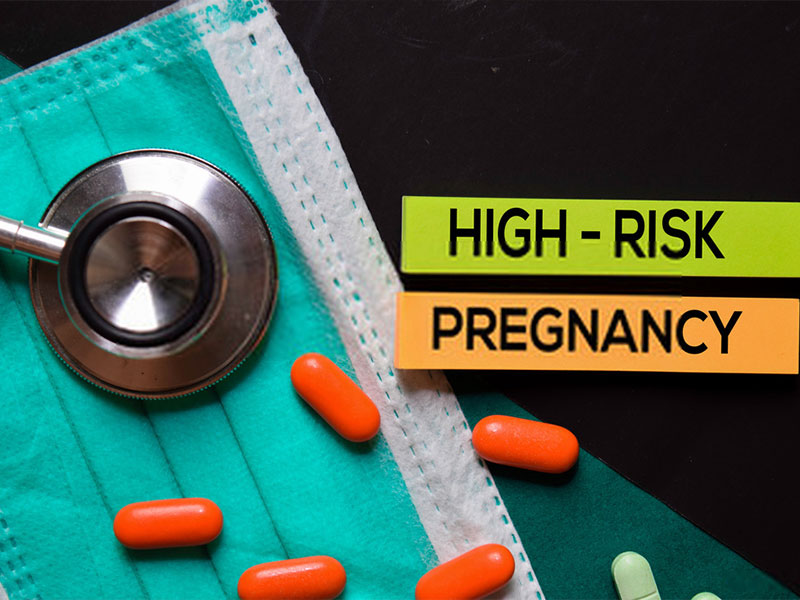 For every mom-to-be, pregnancy is a phase that is filled with excitement along with anxiety. Having a baby or being pregnant is usually a natural and effortless process. On being pregnant for a full term, a woman moves to labor and gives birth to her baby. This process, however, is not always smooth in all cases.
A considerable number of women face high-risk pregnancy where the mother and the baby have increased chances of having risk to the mother or baby in the womb.. A woman is said to have a high-risk pregnancy when some complications and dangers might affect the baby, the mother, or both. High-risk pregnancies are critical and require immense care and attention to work out successfully.
Factors that increase chances of high-risk pregnancy
Age: Maternal age is the most common risk factor for pregnancy. If the mother is less than 17 years or more than 35 years, the pregnancy can become highly complicated and risky. Now days Late marriages and carrier oriented mindset delays pregnancy planning. Pregnancy in advanced age is again associated with risk of preeclampsia, diabetes, thyroid disorders etc. The risk of miscarriage and Down syndrome ( mentally retarded baby with other anomalies ) further increase with advanced age.
Medical issues:  Pregnancy associated with Medical conditions like high blood pressure, diabetes, thyroid disorders, kidney, lung or heart diseases, autoimmune diseases or sexually transmitted diseases can affect the health of the mother as well as the baby. During pregnancy, health conditions like preeclampsia and eclampsia which is associated with high blood pressure, urinary protein and swelling all over body or gestational diabetes can be dangerous and even fatal for mother or baby if not treated with utmost care.
Other risks: Previous preterm delivery ( Labor that happens before 37 weeks of pregnancy) with its complications like respiratory problem due to lung immaturity, low birth weight, infections etc, Previous miscarriages, multiple pregnancy like twins, previous caesarian section, bleeding per vaginum, placena previa.
High risk pregnancies always need multidisciplinary team like physician ,endocrinologist, obstetrician and neonatologist to treat the risks associated with it.
Tips for a healthy pregnancy in high risk cases
High-risk pregnancies require a specialist to manage the complications and ensure best results for the patient. A woman having a high-risk pregnancy needs to visit the doctor more often than any other woman during pregnancy.
The health and growth of the baby and the mother have to be continuously monitored with frequent ultrasound , blood pressure  and few other tests  to check for all possible dangers..
Tests for Down syndrome and other congenital anomalies may also be done. During this period,
 the doctors may give needed medicines for diabetes, blood pressure or asthma to have control over the disease in mother.
Thus, if a high-risk pregnancy is probable, you must be aware of the risks and complications and have regular visits to the doctor to ensure a safe delivery free of complications